Professor Emeritus Robert Dooling in the Department of Psychology recently published "A psychophysical approach to measuring the threshold for acoustic stimulation in zebrafish (Danio rerio)" in The Journal of the Acoustical Society of America (JASA).
Co-written by Professor Kazuchika Manabe of Nihon University, Japan, the article outlines a new procedure for measuring hearing sensitivity in adult zebrafish. The article was chosen as the Technical Area Pick for Animal Bioacoustic by the JASA.
This work is particularly noteworthy because responses to acoustic stimulation in zebrafish—a popular vertebrate animal model for biomedical research—have historically been a challenge to carefully measure. Zebrafish, because they are inexpensive to maintain and breed and their genome has been sequenced, are popular animal models for investigating the genetic basis of developmental hearing disorders. The authors hope that their methods and findings with zebrafish can accelerate these genetic studies in zebrafish.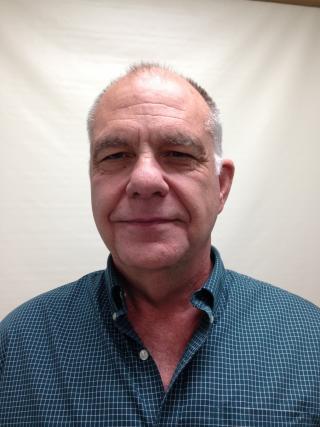 Dooling and Manabe developed a procedure for measuring hearing sensitivity in adult zebrafish using an appetitive automated Go/No Go task. In this task, a trial is initiated when a fish passes through a gate. In a sound trial, the fish is reinforced by an automated food delivery system when it enters the reinforcement compartment.
If the fish enters the reinforcement compartment during a no-sound trial, a timeout is implemented.
"We found that zebrafish successfully learned this task in a median of about 10 days of daily training," Dooling said.
Zebrafish were most sensitive at a frequency of 800 Hz, which corresponds well with sensitivity reported from physiological methods.
"As far as we know, the present study is the first to provide hearing thresholds for zebrafish using a conventional combination of operant conditioning and psychophysical procedures," Dooling said. "This could open the door to understanding the genetic basis of hearing disorders in vertebrates, including humans."
Professor Dooling studies comparative aspects of hearing and acoustic communication and has published over 250 articles, chapters, and books on this topic. He received his Ph.D. in Physiological Psychology from Saint Louis University and was an postdoctoral fellow and assistant professor at the Rockefeller University in New York before coming to the University of Maryland. He has received numerous awards over the years for his research including several Research Career Development Awards from NIH and an Alexander V. Humboldt Senior Scientist Award.