Program Information | The Community | Alumni | Faculty | Advisory Board
Thinking of Applying? | What is I/O Psychology? | Preparing for Graduate School in I/O 
Resources | Awards and Impact | Upcoming Events | Contact Us | Home
Faculty
---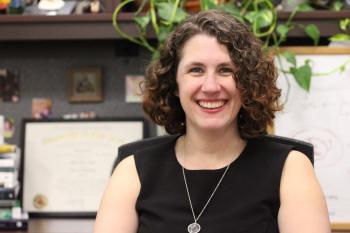 Juliet Aiken, Ph.D.
Program Director
Email: jraiken [at] umd.edu
Dr. Aiken, the Program Director of the UMD IO MPS, received her Ph.D. in Industrial Organizational Psychology and a Certificate in Statistics in Measurement at the University of Maryland, College Park. Her passion for diversity and inclusion cuts across all aspects of her professional life, with a particular emphasis on attracting, recruiting, and selecting diverse talent. In addition to her work at UMD, she consults for organizations at different transition points in the organizational lifecycle through Conducere LLC. In her consulting work, she builds selection systems that improve outcomes for organizations while reducing adverse impact, has served as an expert witness for the Department of Justice around disparate treatment, and drives aligned organizational change, often around issues related to diversity. She has worked with client organizations in the public (e.g., Jefferson County Commission; Federal Aviation Administration), private (e.g., Lutron, Merck, Mercer, Hogan Lovells), and non-profit sectors (e.g., Baltimore Job Hunters Support Group), as well as unions (e.g., Plumbers & Pipefitters Local 5; International Training Fund/United Association), and academic units and researchers (GLOBE research team, Association for Research Libraries). Her research is currently focused primarily on the field of I/O psychology itself - the people who make up the field, the topics studied, and the sectors in which research and practice are conducted. Aiken is passionate about opening doors for people, helping people become their best, most authentic selves and for connecting people who can help each other. She is part of the team that won the 2017 Innovation in Assessment Award from the International Personnel Assessment Council (IPAC) for "Hiring Quickly and at a Low Cost under a Consent Decree: Jefferson County's Job Component Validity Research." Her work bringing I/O to professions where I/O is less prevalent and nurturing diverse talent within the I/O field was recently recognized with the 2020 Society for Industrial Organizational Psychology (SIOP) Early Career Award in Practice.
Podcast on Department 12 on I/O Psychology during COVID-19
Podcast on Amplified Research on I/O Psychology, Leadership, Crisis Management, Privilege and Professionalism during COVID-19
Diversifying Pathways into and after Graduate Study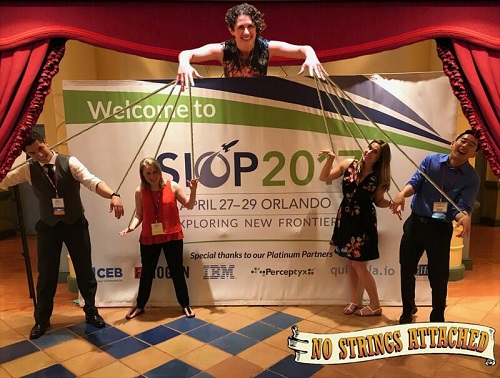 ---
---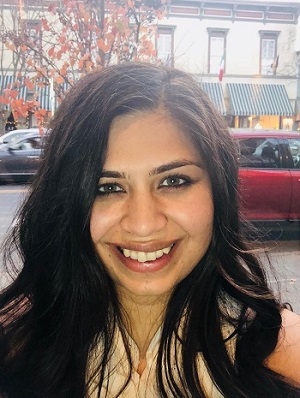 Nikita Arun, Ph.D.
Assistant Clinical Professor
Email: narun [at] umd.edu
Dr. Nikita Arun received her Ph.D in Industrial/ Organizational Psychology from Virginia Tech. Niki has primarily worked in the applied research and corporate sectors at Marriott International, American Institutes for Research, Society for Human Resource Management, and Virginia Tech's Department of Continuing and Professional Education. Most recently, she led an employee engagement survey program on a multinational scale and used a data-driven approach to make recommendations. Her work has also focused on test development, creating a variety of assessments to be used in a Selection process for non-management, management, and executives, job analyses, and workforce training. Her current teaching interests are in applied research methodology and organizational change. She is passionate about teaching how to translate and apply traditional research within an organization. She has a special interest in Diversity and Inclusion research and issues, and her past research has focused on motivation, self-regulatory processes, and goal setting.
---
---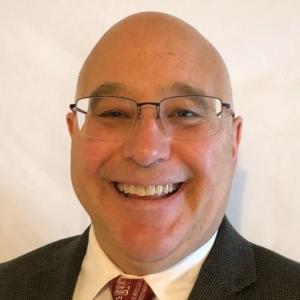 Ken Yusko, Ph.D.
Assistant Program Director & Faculty
Email: kyusko [at] umd.edu
Dr. Kenneth P. Yusko is an expert in the design of personnel selection, development, and performance management systems and has helped Fortune 500 companies, small businesses, and government agencies, as well as professional sports teams and leagues to be more effective. Ken's current clients include the NFL, the Sacramento Kings, Merck, Morgan Stanley, Lutron, and the Motion Picture Association of America. His research focuses primarily on improving the diversity outcomes, as well as accuracy, of employment testing systems. An example of his current work is the development and validation of league-wide psychological player assessments used by teams to improve their success rate in the NFL draft. Ken regularly publishes in scholarly journals and books and he and his team were recently awarded the M. Scott Myers Award for Applied Research from the Society of Industrial Organizational Psychology, as well as multiple International Personnel Assessment Council's Innovations Awards for their work in developing and implementing the Siena Reasoning Test (SRT), a cognitive ability test that enhances both the diversity and quality of new hires.
---
---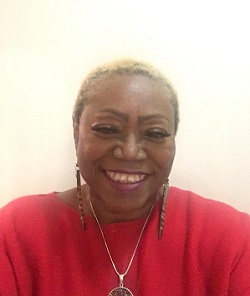 Colin Cooper, Ph.D., CPC, Cht, Rmt, OM
Adjunct Professor
Email: drcooperassoc [at] yahoo.com
Dr. Colin Cooper is an Adjunct Professor in University of Maryland's Psychology Department for the IO MPS program. In addition to her work at UMD, she is the Owner and Lead Consultant at Focus Hu-Energy Consulting in the areas of Transformative and Leadership Coaching, Talent and Personal Development, Employee Resiliency and Well-being. She has over 30 years of combined experience as a University Professor, Talent Development Specialist, Diversity and Inclusion Expert, Organizational Change Consultant, and Wellness Practitioner. Colin holds a Doctorate in Industrial/Organizational Psychology from the University of Maryland, College Park, and is a Certified Professional Coach, Diversity and Inclusion Curriculum Designer, Group Facilitator, Clinical Hypnotherapist, and Reiki Master Teacher. She has additional certifications and training in Meditation, Mindfulness, Neuro-Linguistic Principles (NLP), Sound Massage, and various holistic practices based on Eastern, Western, African and South American principles which foster empowerment, resiliency, well-being, and innovation in leaders, employees and individuals. She is a retired-tenured Associate Professor of Psychology and Human Resource Development (Bowie State University, Bowie, MD).
Supplementing her academic experience, Colin has worked as an internal and external consultant/expert for various profit and non-profit organizations, federal and state agencies, and spiritual organizations. Consultations to smaller business included medical, wellness, financial and marketing practices/organizations.
---
---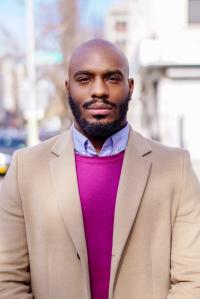 Preston Lindsay, MS
Adjunct Professor
Email: plindsay [at] umd.edu
Preston Lindsay has taught at NYU's Robert F. Wagner Graduate School of Public Service and Columbia University. He is an industrial organizational psychologist with a specialization in organizational development with more than ten years of executive leadership in both the nonprofit and corporate sectors. As a scholar/practitioner, his professional practice areas include leading transformational organizational change, designing and implementing systems for organizational sustainability, strategic planning, philanthropy and development, and managing people and performance. Professor Lindsay's current research centers on human behavior and systems in the workplace. His work examines how organizational trauma influences the worker's cognition, consciousness and behavior and how this phenomenon impacts organizational effectiveness.
 
Presently, Professor Lindsay serves as President and CEO of The Lindsay Group Co. an organizational development consulting firm he founded which offers a host of organizational building and sustainability services to nonprofits, startups, and small business. Having grown up in Camden, NJ as a poor, queer black kid, Professor Lindsay is all too familiar with the challenges facing poor communities of color that are disproportionately affected by structural violence. Passionate about social justice and advocating for the underserved, in his personal time, Preston lends his organizational development expertise by chairing a few community-based, social justice oriented nonprofits.
Professor Lindsay holds Bachelor of Arts in psychology and sociology and a Master of Science in Management and Organizational Development from The Catholic University of America. He is expected to defend his dissertation in the academic year of 2019-2020, completing a Doctor of Philosophy degree in Industrial Organizational Psychology at the Chicago School of Professional Psychology.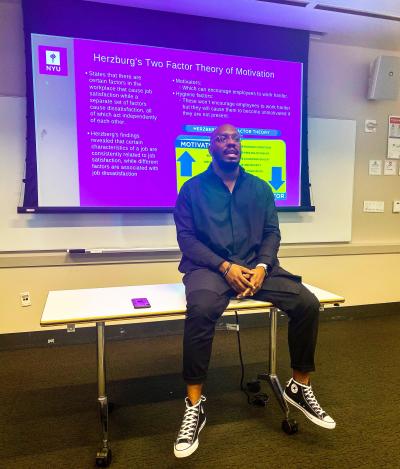 ---
---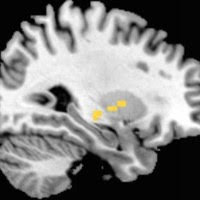 Meagan O'Neill, Ph.D.
Adjunct Professor
Email: meagano [at] vt.edu
Dr. Meagan O'Neill serves as a Research Scientist for GSPM's PEORIA project. She received her B.A. from Rensselaer Polytechnic Institute and Ph.D. from Virginia Tech University.  Her area of specialization is statistics and psychology, particularly the cognitive neuroscience of false memories. Meagan has focused her research on the Binding of Item and Context (BIC) model of memory and its implication for false memories.  Her thesis used fMRI to understand the binding process in false memories, while her dissertation examined more complex contextual detail binding in two types of false memories using ERP. After earning her Ph.D., Meagan became a Lecturer at the University of Maryland, where she taught many classes, including the introductory statistics course. Meagan was hired to serve as a Research Scientist for the PEORIA project. She is responsible for creating and testing models to predict winners in future elections using fundamental predictors, as well as Twitter data. 
---
---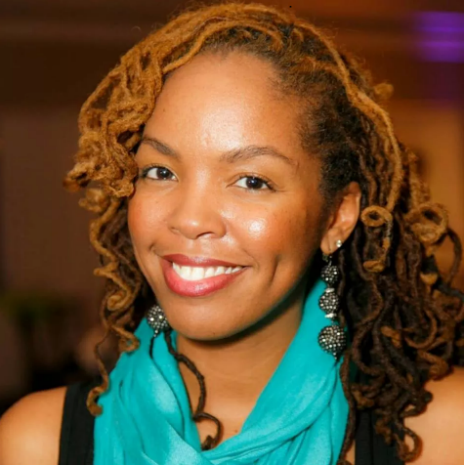 Shannel Winslow, MPS
Adjunct Professor
Email: shannel.winslow [at] outlook.com
Shannel Winslow is an Adjunct Professor in the University of Maryland's Psychology Department for the IO MPS program. She is an alumna of the program, earning her master's degree in 2017. Shannel is a People & Culture Manager at Fannie Mae and the Owner of Within Your Grasp Consulting, LLC. She is a skilled internal consultant and coach to all levels of the organization; specializing in the areas of workforce strategy, talent development, employee engagement, and organizational change. She has extensive experience in project management, design thinking and organizational development; working with company leaders at Fortune 500 companies to build out functional organizations that are scalable, agile, relevant and employee centered. She is a PMI (Project Management Institute) certified project management professional and a LUMA certified Facilitator of Human Centered Design.
---
---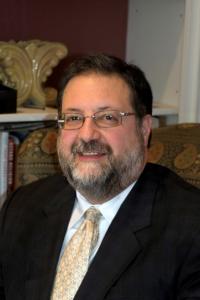 Paul J. Hanges, Ph.D.
Academic Director
Phone: 301.405.5930
Email: phanges [at] umd.edu
Paul J. Hanges, Ph.D. is Professor of Industrial/Organizational Psychology in the University of Maryland's Psychology Department.   He is also an affiliate of the University of Maryland's R. H. Smith School of Business and the Zicklin School of Business (Baruch College).  He was on the board of directors of OBA Bank from 2011 until it sold in 2014. Originally from New York City, Paul received his Ph.D. from the University of Akron in 1987. 
Paul has worked with both public and private organizations (e.g., Central Intelligence Agency, Department of Transportation, Federal Bureau of Investigation, Personnel Board of Jefferson County, S. C. Johnson & Son) as well as various consulting firms (e.g., American Management Systems, Emerson Human Capital, Mercer, Inc.) and has been retained as an expert witness for several law firms.  His work focuses on developing human resource practices (e.g., competence models, selection/promotion systems, training and development systems) and aligning organizational policies, practices, and procedures to produce desired organizational climate and improve organizational efficiency.
Last modified
04/24/2020 - 10:35 am