Dr. Byrne joined the UMCP faculty as the Psychology Clinic Director in 2001. Dr. Byrne oversees clinical training in psychotherapy and assessment for doctoral students in the clinical psychology program during their practica in the Psychology Clinic. Dr. Byrne received her PhD in Clinical Psychology from Emory University in 1998. She completed her internship at the James A. Haley Veterans Hospital in Tampa, Florida and pursued postdoctoral training with children and adolescents at the Beyond Words Center for Social Skills Training in Atlanta, Georgia. Dr. Byrne served as an adult psychologist and head of the child team at East Ridge Community Mental Health Center in Martinsburg, West Virginia. Since 2005, Dr. Byrne has served continuously on the Executive Committee for the Association of Psychology Training Clinics (APTC) including a term as President.  Dr. Byrne has been active member of the Maryland Psychological Association, serving 3 terms on the Continuing Education Committee and 3 terms on the Ethics Committee. She provides pro bono services for the Give an Hour Foundation and the Pro Bono Counseling Project.
Areas of Interest
Clinical Supervision
Ethics
Interpersonal and Cognitive-Behavioral Psychotherapy
Mental Health Administration
Doctoral Programs
Degrees
PhD

Emory University; 1998 Clinical Psychology

MA

Emory University; 1996 Clinical Psychology

BA

University of Virginia; 1992 Psychology
Beginning therapists benefit greatly from self-awareness of personal beliefs, potential biases, and interpersonal style. With an emphasis on the importance of a strong therapeutic relationship, I aim to teach basic psychotherapy techniques that exist independently of theoretical orientation. More advanced students are encouraged to follow their strengths when considering options for intervention. Each topic taught is done so with consideration of relevant stakeholders, such as collaborating health service professionals, persons collateral to treatment, and associated colleagues. I ask that students stay vigilant to the impact of rapidly changing technology and healthcare systems. Lastly, I insist that all the tremendous advances in evidence-based treatments be placed in the client's life context.
I believe that psychologists are in a unique position to greatly enhance quality of lives of others. Be it through offering pro bono services, conducting to guest lectures, or delivering talks in one's area of expertise, psychologists have a responsibility to give back.
Professional

Executive Board Member, Association of Psychology Training Clinics (2005 to present)

Professional

President, Association of Psychology Training Clinics (2012-2014)

State

Ethics Committee Member for Maryland Psychological Association (2011-2014; ch-chair 2017 to present)

State

Continuing Education Committee Member for Maryland Psychological Association (2008-2010)

Professional

Board Member, Council of Chairs of Training Councils (CCTC) 2012-2014

Professional

Member, National Register of Health Service Psychologists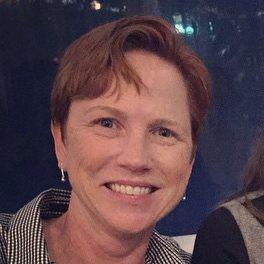 2114 BPS
Department of Psychology
Office Hours
by appointment