Andres De Los Reyes received his Ph.D. in 2008 from Yale University. He began his career as an Assistant Professor at the University of Maryland at College Park. Within 10 years, he was promoted up the ranks to Full Professor with tenure. He serves as Director of the Comprehensive Assessment and Intervention Program, where he has provided research training to hundreds of undergraduate and graduate students. As part of his work on research training, he is the author of The Early Career Researcher's Toolbox, where he reveals concrete strategies for building a research program and launching an academic career. The key goal of his research program is to improve our understanding of the inconsistent outcomes that commonly arise from multi-informant mental health assessments. Dr. De Los Reyes has published over 100 peer-reviewed articles on these and other topics, including articles published in such high-impact journals as the Psychological Bulletin, Psychological Review, Nature Neuroscience, Clinical Psychological Science, Journal of Abnormal Psychology, Child Development Perspectives, Development and Psychopathology, Psychological Assessment, Clinical Psychology Review, and Annual Review of Clinical Psychology. He has received over $1.5 million in funding for his work from the Institute of Education Sciences, National Science Foundation, and National Institutes of Health. His service record reveals his passion for education, mentoring, and professional development. In 2019, Dr. De Los Reyes served as Chair of the Board of Educational Affairs of the American Psychological Association, Psychology's largest organization with over 100,000 members. He serves as Editor for the Journal of Clinical Child and Adolescent Psychology (JCCAP) (2017-2025), a top-tier journal with subscriptions at institutions in over 30 countries. He also founded and serves as Program Chair for the Future Directions Forum. This annual event offers professional development workshops and small-group and one-on-one consultations on all aspects of scholarly work. He has received a number of honors for his work, including the American Psychological Association's Distinguished Scientific Award for an Early Career Contribution to Psychology, the Society for Research in Child Development's Early Career Research Contributions Award, the Association for Behavioral and Cognitive Therapies' President's New Researcher Award, Fellow status at both the American Psychological Association and Association for Psychological Science, and most recently, a Presidential Citation from the American Psychological Association and the 2021 Early Career Psychologist Champion Award, also from the American Psychological Association. During the 2021-2022 academic year, he served as the Fulbright Canada Research Chair in Mental Health at the University of Regina.
Dr. De Los Reyes does not plan to recruit a new doctoral student to begin in Fall 2023.
Areas of Interest
Social anxiety
Family relationships
Adolescence
Validating multi-informant approaches to assessment
Implementing physiological measures in clinical research and practice settings
Doctoral Programs
Degrees
PhD

Yale University; Psychology, 2008

MPhil

Yale University; Psychology, 2006

MS

Yale University; Psychology, 2004

BA

Florida International University; Psychology, 2001

BA

Florida International University; Political Science, 2001

BS

Florida International University; Criminal Justice, 2001
My research program focuses on a wide-ranging question germane to mental health, education, human development, and social cognition: Why do different people often hold discrepant views about the same social experiences?  We see this question reflected in fundamental aspects of our social environments.  These discrepant views manifest when evaluating the effectiveness of mental health and education programs, as different outcome measures often point to differing levels of effectiveness (e.g., Weisz et al., 2017; Schneider, 2020).  Discrepant views occur within families, when caregivers differ in their perspectives on child rearing.  They even factor into institutional structures, perhaps most clearly reflected in the adversarial systems implemented in the courtrooms of common law countries.  When valued for the insights they reveal, discrepant views beget consensus building and mutually beneficial coalitions among disparate stakeholders.  Yet, too often, discrepant views beget efforts to distinguish between "right" and "wrong" views, even under conditions in which multiple views accurately reflect the underlying social environments from which they each arise (see De Los Reyes et al., 2019).  In essence, understanding discrepant views and leveraging strategies that embrace and integrate them has implications for multiple scientific disciplines and decision-making settings in societies globally.  
I study discrepant views as they manifest in youth mental health.  Indeed, youth mental health assessments serve as useful models for addressing questions about discrepant views.  Substantively, discrepant views about youth mental health often reflect how youth display mental health concerns.  That is, these concerns arise out of an intricate interplay among biological, psychological, and socio-cultural factors that pose risk for, or offer protection against, the development of maladaptive reactions to environmental or social contexts.  However, not all contexts elicit displays of mental health concerns to the same degree.  Consequently, youth may experience mental health concerns to a greater degree in some contexts, such as home and school, relative to other contexts, such as within peer interactions.  In fact, these contextual variations in mental health occur within a variety of domains, including social anxiety, attention and hyperactivity, and conduct problems.  Further, assessors might inadvertently overlook mental health concerns if the measures administered to understand these concerns do not account for contextual variations in mental health.  Thus, clinical assessments frequently include reports from multiple people (i.e., informants), such as self-reports from youth receiving care, and their adult authority figures, such as parents and teachers. 
Learning from informants' reports about youth mental health not only helps us understand the impact of discrepant views on youth mental health care.  Indeed, this work may also inform research about discrepant views in other settings.  This is because multiple informants' reports factor prominently in myriad decision-making settings. From highly controlled laboratories to mental health clinics, assessors use these reports to make crucial decisions linked to mental health care services, such as making diagnoses and planning treatment.  What fascinates me about these reports is that, across all of these settings, they robustly reveal discrepant views about the mental health of those assessed (De Los Reyes & Kazdin, 2005).  For instance, a parent might report high levels of hyperactivity in their child that a teacher's report does not corroborate, or a child might self-report anxiety or mood concerns that adults in their lives do not report.  In fact, scholarly work documenting these discrepant views traces back to the 1950s (Lapouse & Monk, 1958), and up through the current state of a literature consisting of over 400 studies (De Los Reyes & Makol, in press).  Meta-analytic estimates of these discrepant views have also remained remarkably consistent across time, as have factors that moderate the magnitudes or levels of discrepant views (e.g., Achenbach et al., 1987; De Los Reyes et al., 2015).  These discrepant views even manifest globally, as revealed in a recent meta-analysis of hundreds of studies conducted across 30 countries (De Los Reyes et al., 2019).    
The stability of these discrepant views within youth mental health assessments bodes well for leveraging this phenomenon to understand how discrepant views affect decision-making.  Indeed, these discrepant views have historically created considerable uncertainties regarding how to draw conclusions from research, and no guidelines exist for how to leverage them to optimize service delivery and meet the needs of youth requiring care (De Los Reyes, 2011; Marsh et al., 2020).  In my work, I seek to reduce uncertainties in research and service-related decision-making, by understanding what these discrepant views reflect.  Along these lines, even when informants like parents and teachers make reports using identical instruments (e.g., surveys with parallel item content and response options), these informants nonetheless provide unique data that, in part, reflect the underlying social environments from which they observe youth behavior (e.g., parents at home vs. teachers at school; see also Kraemer et al., 2003).  Thus, youth mental health researchers solicit reports from who quantitative methodologists deem structurally different informants: Informants who harbor unique abilities to observe the youth undergoing evaluation in clinically relevant circumstances (see Eid et al., 2008).  These structural differences among informants signify that, if properly harnessed, discrepant views do not have to pose obstacles to decision-making.  In fact, they may reveal learning opportunities that enhance decision-making.  What excites me most about this faculty opening is the potential to develop multidisciplinary endeavors that leverage knowledge about discrepant views to not only address long-standing problems in youth mental health research and mental health care, but also inspire new lines of research for probing discrepant views and how they manifest in multiple areas of scholarly discourse. 
Using frameworks I published in leading theoretical outlets in Psychology (e.g., Psychological Bulletin, Psychological Review, Annual Review of Clinical Psychology, Clinical Psychology Review), I examine how discrepant views in mental health assessments reveal meaningful information about the contexts in which youth display mental health concerns.  I take a team scholarship approach akin to the team science approaches that are now commonplace in STEM (see Stokols et al., 2008).  Indeed, scholars interested in questions about the physical properties of objects or gravitational forces hail from multiple disciplines.  Similarly, I leverage the ubiquitous nature of discrepant views to produce scholarship with a network of colleagues across Cognitive Science, Education, Human Development, Neuroscience, Organizational Behavior, Medicine, and Social Work.  I take a lifespan approach that traverses research across early childhood, late adolescence, and periods of adulthood.  My research program cuts across assessments of multiple psychological domains, including social anxiety, disruptive behavior, autism, social competence, substance use, family functioning, and peer relations.  In my work, I integrate multi-informant, psychophysiological, observational, and performance-based assessment paradigms, and I leverage these paradigms to test questions using a suite of experimental, controlled observation, naturalistic, and quantitative review designs.  The long-term goal of my research is to understand discrepant views about social experiences, the factors that shape them, and how we might harness their positive attributes to optimize decision-making in settings where discrepant views occur.
National

Chair (Elected), Board of Educational Affairs (2019)

National

Member (Re-Elected), Board of Educational Affairs (2020-2022)

National

Member (Elected), Board of Educational Affairs (2017-2019)

National

Member, Executive Board of the Society of Clinical Child and Adolescent Psychology (2016-2025)

National

Founder/Program Chair, JCCAP Future Directions Forum (www.jccapfuturedirectionsforum.com) (2017-)

Professional

Editor-in-Chief, Journal of Clinical Child and Adolescent Psychology (2017-2025)

Professional

Associate Editor, Journal of Clinical Child and Adolescent Psychology (2011-2015)

Professional

Associate Editor, Journal of Psychopathology and Behavioral Assessment (2012-2015)

Professional

Associate Editor, Journal of Early Adolescence (2014-2015)

Professional

Associate Editor, Journal of Child and Family Studies (2010-2014)

Professional

Guest Editor for a Special Issue in Journal of Clinical Child and Adolescent Psychology (2023)

Professional

Guest Editor for a Special Section in Journal of Clinical Child and Adolescent Psychology (2020)

Professional

Guest Editor for a Special Section in Clinical Psychological Science (2018)

Professional

Guest Editor for a Special Issue in Journal of Youth and Adolescence (2016)

Professional

Guest Editor for a Special Section in Journal of Psychopathology and Behavioral Assessment (2016)

Professional

Guest Editor for a Special Issue in Journal of Clinical Child and Adolescent Psychology (2015)

Professional

Guest Editor for a Special Section in Journal of Clinical Child and Adolescent Psychology (2011)

Campus

Faculty Leader, First-Year Innovation and Research Experience (2016-2022)

Campus

Associate Chair of Psychology (2014-2015)

Campus

Chair, Psychology Undergraduate Program Committee (2014-2015)

Campus

Chair, Psychology Diversity Committee (2015-2017)

Campus

Member, College of Behavioral and Social Science's Diversity Advisory Council (2015-2016)

Campus

Director of Clinical Training (2017-2018)

Campus

Area Head, Clinical Psychology Doctoral Program (2018-2021)
Current Students
Former Students
Student Name

Sarah A. Thomas, Ph.D.

Current Position

Assistant Professor of Psychiatry and Human Behavior (Research), Brown University

Student Name

Tara M. Augenstein, Ph.D.

Current Position

Assistant Professor of Psychiatry, University of Rochester

Student Name

Melanie F. Lipton, Ph.D.

Current Position

Clinical Psychologist, Wilmington VA Medical Center

Student Name

Bridget A. Makol, Ph.D.

Current Position

Post-Doctoral Fellow, Rush University Medical Center
Related Students (Listed by Student on Student's Profile)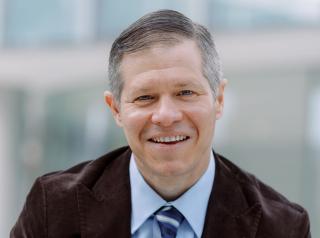 3123H, Biology/Psychology Building
Department of Psychology