Dr. Jessica Magidson started as an Assistant Professor in the Department of Psychology in January 2018. Before coming to Maryland, she was an Assistant Professor of Psychology at Harvard Medical School and Staff Psychologist at Massachusetts General Hospital, where she worked since 2012. She received her PhD in Clinical Psychology from University of Maryland College Park and completed her predoctoral clinical internship in Behavioral Medicine and postdoctoral fellowship in Global Psychiatry at Massachusetts General Hospital/Harvard Medical School. 
Her program of research focuses on evaluating brief behavioral interventions to address substance use in the context of medical and psychiatric comorbidity in the US and sub-Saharan Africa. Her research team focuses on questions central to global mental health and addiction treatment, including evaluating how evidence-based interventions can be feasibly delivered using task sharing models and integrated into underserved, community-based clinical settings. Current active research projects include three NIH-funded clinical trials to evaluate peer and community health worker-delivered behavioral interventions, one focusing on a peer recovery coach delivered intervention to improve retention in treatment for opioid use disorder among low-income, minority individuals in Baltimore funded by the HEAL Initiative (R61AT010799). Her two other active NIH-funded projects focus on lay health worker models to improve HIV care outcomes in Cape Town, South Africa, including evaluating how to integrate substance use and adherence counseling into HIV care (K23DA04190), and how to shift stigma among community health workers around substance use and mental health to improve engagement in TB and HIV care (R34MH122268). She is also leading a study in collaboration with Michigan State University funded by the Foundation for Opioid Response Efforts (FORE) to evaluate and disseminate training for peer recovery coaches working to support low-income, minority individuals with substance use in Detroit.  
Her research program aims to foster bidirectional learning between ongoing research in sub-Saharan Africa and local collaborations to improve the treatment of addiction and its impact on physical health comorbidities in underserved clinical settings. 
Doctoral Programs
Degrees
PhD

University of Maryland College Park
Current Students
Related Students (Listed by Student on Student's Profile)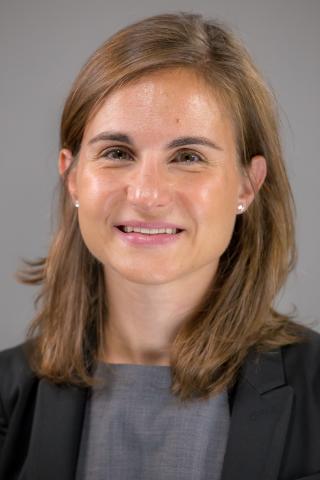 1147B Biology-Psychology
Department of Psychology