Dr. Jessica Magidson started as an Assistant Professor in the Department of Psychology in January 2018. Before coming to Maryland, she was an Assistant Professor of Psychology at Harvard Medical School and Staff Psychologist at Massachusetts General Hospital, where she worked since 2012. She received her PhD in Clinical Psychology from University of Maryland College Park and completed her predoctoral clinical internship in Behavioral Medicine and postdoctoral fellowship in Global Psychiatry at Massachusetts General Hospital/Harvard Medical School. 
Her program of research focuses on evaluating brief behavioral interventions to address substance use in the context of medical and psychiatric comorbidity in the US and sub-Saharan Africa. Her research team focuses on questions central to global mental health and addiction treatment, including evaluating how evidence-based interventions can be feasibly delivered using task sharing models and integrated into community-based clinical settings. Current active research projects include two NIDA-funded implementation science trials to evaluate a peer-delivered behavioral intervention for substance use, one focusing on improving retention in treatment for opioid use disorder in Baltimore, and second focused on improving HIV care outcomes in Cape Town, South Africa. She also has a funded MPower project to pilot a peer-delivered linkage to substance use treatment intervention at a community site in collaboration with UMB School of Nursing. Prior NIDA-funded research projects include an effectiveness trial evaluating a brief behavioral activation intervention to address depression and substance use treatment outcomes at Salvation Army Harbor Light substance use treatment center in Washington DC, and an evaluation of factors explaining the relationship between depression and HIV medication adherence among individuals living with HIV/AIDS and substance use disorders in Washington DC.  Her research program aims to foster bidirectional learning between ongoing research in sub-Saharan Africa and local collaborations to improve the treatment of addiction and its impact on physical health comorbidities in underserved clinical settings. 
Dr. Magidson will not be recruiting a new clinical psychology doctoral student to begin in Fall 2020. 
Doctoral Programs
Degrees
PhD

University of Maryland College Park
Current Students
Related Students (Listed by Student on Student's Profile)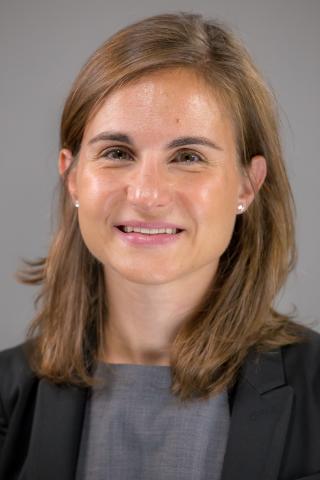 1147B Biology-Psychology
Department of Psychology