Scott Roberts is the Assistant Dean & Chief of Operations for the University of Maryland's Graduate School and an affiliate senior lecturer in the Department of Psychology.  Dr. Roberts completed his undergraduate degree at Denison University, where he conducted research with chimpanzees with the Ohio State Chimpanzee Center, and then spent three years working as a dolphin trainer and research assistant at the Kewalo Basin Marine Mammal Laboratory in Honolulu.  He earned his Ph.D. in Social Psychology at Maryland with research focused on a novel approach to deception detection.  After two years as a Research Psychologist for the Federal Government, he returned to Maryland and served as the Department of Psychology's Director of Undergraduate Studies, and then as the Director of Instructional Excellence and Innovation for the campus' Teaching & Learning Transformation Center.  In addition to his administrative role, Dr. Roberts continues to teach Introduction to Psychology and the Psychology of Evil.
Degrees
PhD

Social Psychology - University of Maryland (2008)

MS

Social Psychology - University of Maryland (2005)

BA

Psychology - Denison University (2000)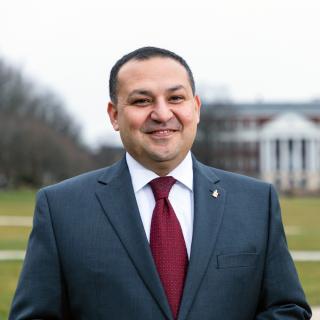 2123 Lee Bldg.
Department of Psychology