I am an Associate Professor (effective 8/2019) in the Department of Psychology & Neuroscience (Clinical & CNS Area Groups), a core faculty member of the interdepartmental Neuroscience and Cognitive Science (NACS) Program and the Maryland Neuroimaging Center (MNC), and the Director of the Affective and Translational Neuroscience Laboratory at the University of Maryland. My work is supported by the NIMH and NIDA and has led to more than 70 papers and chapters. I am Co-Editor of The Nature of Emotion (Oxford University Press), an Associate Editor at Neuropsychologia and Cognition & Emotion, and have co-edited two special issues focused on the neurobiology of emotional states, traits, and disorders. I am an active member of the Hierarchical Taxonomy of Psychopathology (HiTOP) consortium and regularly review grant applications for the NIH and NSF. At Maryland, I have had the good fortune to mentor a number of excellent trainees and develop new courses on emotion, individual differences, and the brain.
Doctoral Programs
Clinical
Cognitive and Neural Systems (CNS)
Degrees
PhD

Biological Psychology, University of Wisconsin-Madison (2008)
The mission of the lab is to have a deep impact on the fields of affective and translational neuroscience. To that end, we do our best to perform innovative studies that can lead to important discoveries, to disseminate our discoveries as widely as possible, and to mentor trainees to become top-notch scientists and scientist-clinicians. Dr. Shackman also teaches Psychology 210 (Introduction to Temperament & Personality), Psychology 435 (Advanced Temperament & Personality), Psychology 612 (Graduate Seminar in Temperament & Personality), and Psychology 614 (Graduate Seminar in Emotion & Biology). 
The broad aim of my laboratory's multi-disciplinary research program is to understand the mechanisms that contribute to the development of anxiety and mood disorders. Most of our work is focused on discovering and understanding the nature and brain bases of fear, anxiety, and negative affect. To this end, we leverage a broad spectrum of tools, including multimodal brain imaging (MRI, PET), acute pharmacological manipulations, peripheral physiological measures, eye-tracking, ecological momentary assessment (EMA), and clinical and behavioral assays.
Current Students
Related Students (Listed by Student on Student's Profile)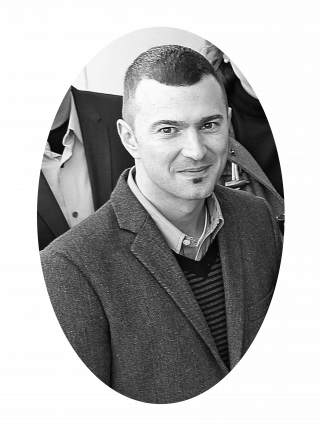 1147D BPS
Department of Psychology