I am an Assistant Professor in the Department of Psychology, a member of the executive board for the Neuroscience and Cognitive Science (NACS) Program, a core faculty member of the Maryland Neuroimaging Center, and the Director of the Affective and Translational Neuroscience Laboratory at the University of Maryland. My research program is supported by awards from UMD, NIMH (R01-MH107444), and NIDA (R21-DA040717) and has appeared in PNAS, Molecular Psychiatry, Nature Reviews Neuroscience, J Neuroscience, Psychological Bulletin, and Psychological Science. I am Co-Editor of The Nature of Emotion (Oxford University Press, forthcoming); serve as an Associate or Consulting Editor several journals (Emotion; Cognition & Emotion; Cognitive, Affective & Behavioral Neuroscience; and co-edited several special issues focused on the neurobiology of emotion and emotion-cognition interactions. My program of research highlights the importance of circuits centered on the extended amygdala and mid-cingulate cortex (MCC) for trait-like individual differences in dispositional negativity, one of the most prominent risk factors for the development of anxiety disorders, depression, and co-morbid substance abuse. This is particularly important because these disorders are highly prevalent, frequently debilitating, and often treatment-resistant. From a translational perspective, my work has identified novel intermediate phenotypes and sets the stage for accelerating the development of more effective, personalized, and neurobiologically-grounded prevention and treatment strategies. From a basic psychological science perspective, my work begins to address fundamental questions about the origins of childhood temperament and adult personality—questions that cannot readily be addressed using traditional behavioral or psychometric data.
Dr. Shackman is accepting graduate student applications (Fall 2018). Although you are welcome to apply via the Clinical area group in the Department of Psychology or the Neuroscience and Cognitive Science (NACS) training program, we strongly prefer NACS applications. 
Doctoral Programs
Clinical
Cognitive and Neural Systems (CNS)
Degrees
PhD

Biological Psychology, University of Wisconsin-Madison (2008)
The mission of the lab is to have a deep impact on the fields of affective and translational neuroscience. To that end, we do our best to perform innovative studies that can lead to important discoveries, to disseminate our discoveries as widely as possible, and to mentor trainees to become top-notch scientists and scientist-clinicians.
Dr. Shackman also teaches Psychology 210 (Introduction to Temperament & Personality), Psychology 435 (Advanced Temperament & Personality), and Psychology 612 (Graduate Seminar in Temperament & Personality).
The broad aim of my laboratory's multi-disciplinary research program is to understand the mechanisms that contribute to the development of anxiety and mood disorders. Most of our work is focused on identifying the neural basis of individual differences in anxious temperament, behavioral inhibition, and negative emotionality. These traits first emerge early in development and, when extreme, confer increased risk for the development of anxiety disorders, depression, and co-morbid substance abuse. To understand the origins of this liability, we use a broad spectrum of tools, including multimodal brain imaging (MRI, PET), acute pharmacological manipulations, peripheral physiological measures, eye-tracking, ecological momentary assessment (EMA), and behavioral assays.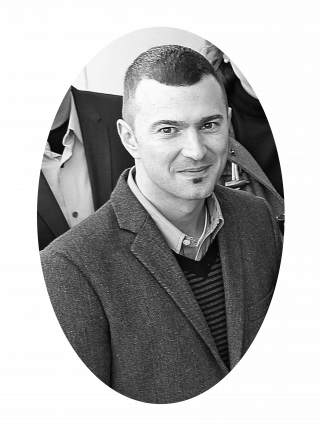 1147D BPS
Department of Psychology