Dr. Fanita Tyrell is an Assistant Professor of Psychology at the University of Maryland at College Park.  Dr. Tyrell received her PhD in Developmental Psychology, with a minor in quantitative methods at the University of California, Riverside.  Following her doctoral training, she completed postdoctoral fellowships at the National Center for PTSD and the Institute of Child Development at the University of Minnesota. 
Dr. Tyrell is the Director of the Resilient Adaptation across Culture and Context (RACC) Lab, where her research is focused on elucidating processes of risk and protection among ethnic-racial minority and adversity-exposed populations as they operate within broader cultural contexts.  In particular, she is interested in understanding how cultural experiences, such as cultural socialization and parenting practices, influence development and strengthen pathways to typical and atypical patterns of behavior.  Ultimately, the goal of her research is to refine existing theoretical models of risk and resilience, develop and improve methods and measures that will capture the nuanced experiences of vulnerable youth, and inform culturally sensitive and developmentally appropriate intervention programs aimed at promoting positive adaptation and resilience in disadvantaged youth and their families. 
Lab Website: https://racclab.umd.edu
I will not be accepting or reviewing graduate student applications for the Fall 2023 semester.
Areas of Interest
Resilience
Culture
Socioemotional Development
Developmental Psychopathology
Doctoral Programs
Degrees
PhD

Developmental Psychology, University of California, Riverside, 2017

MA

Psychology, Northern Arizona University, 2009

BA

Psychology, Northern Arizona University, 2006
Current Students
Former Students
Related Students (Listed by Student on Student's Profile)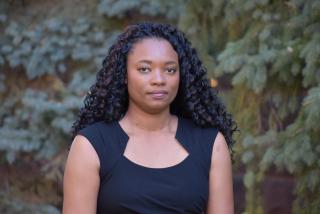 2147E Biology-Psychology Building
Department of Psychology