Pipeline to the PhD: The Psychology Research Empowerment Program (PREP)

The Psychology Research Empowerment Program seeks strengthen the pipeline from first year to Ph.D. for students who are first in their families to attend college, from low-income backgrounds or members of groups that are underrepresented in psychology graduate programs for doctoral study in psychology.
Students admitted into PREP will participate in a comprehensive four-year program which will begin with research participation in the first year, and culminate with assistance with graduate school applications during senior year. Additionally, students will receive intensive academic advising, faculty mentoring, career development support throughout their time as undergraduate psychology majors. 
Benefits of PREP 
Early involvement in research
Increased knowledge and participation in the psychology department
Networking with peers, faculty, and advisors
Professional development 
Increased knowledge regarding graduate programs and applications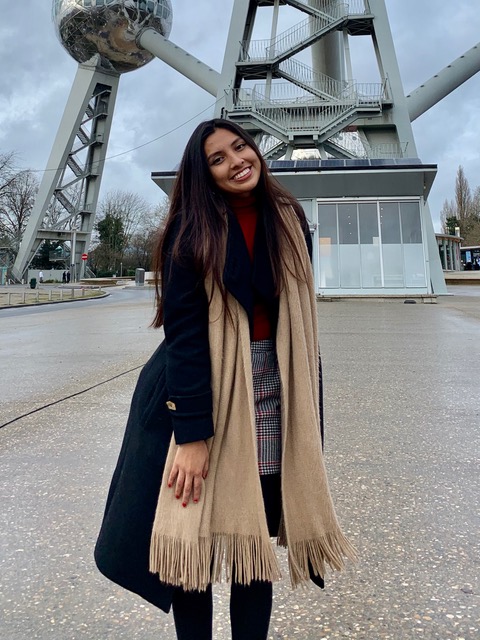 Angie Mejia
Class of 2021
Angie want to work in a helping profession, whether it be developmental psychology or social work. 
Angie is currently a research assistant in the Lab of Child and Family Relationships under Dr. Rubin. Angie has interned for the UMD Safe Center and am currently interning at CASA, a non-profit organization that aims to improve the lives of immigrant and Latino communities as a development intern. She had the opportunity to intern at the Child Development Clinic in Children's National this past summer, 2019. She's a part of Psi Chi and am involved in HGAPS on campus. She has been awarded the Academy of Academic Excellence Awards for two years straight. 
Angie on PREP: "PREP has helped me discover how to take advantage of my undergraduate years as a psychology student. Without PREP, I would have gone my four years just going to classes and not realizing all the opportunities that are out there. It helped me get involved with research by finding a research lab. It pushed me to meet some faculty that I would have probably never approached. Also, I learned more about graduate school since I had no idea about any programs or honestly, what graduate school was."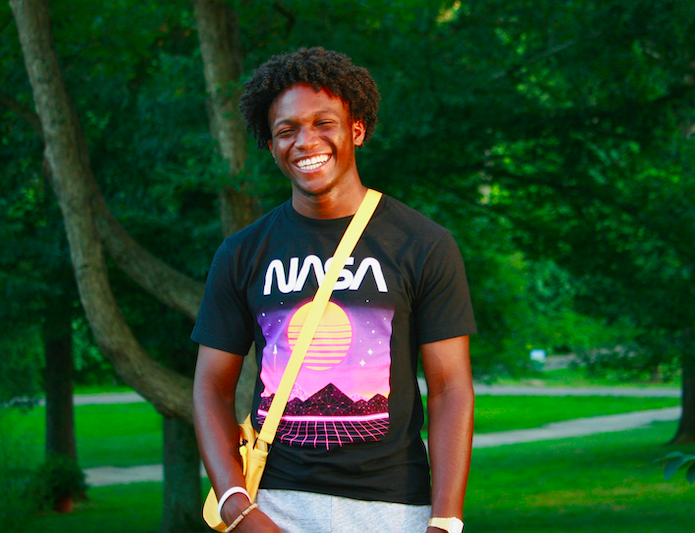 Michael Spooner
Class of 2021
Some highlights of Micheal's undergraduate career include participating in the PREP Program, playing on Men's Club Soccer, working as a Referee and Supervisor for Intramural Sports Program, being a Research Assistant in Dr. Dunbar's Black Family Research Lab and Dr. Wessel's IMg Lab, serving on the Psychology Diversity and Inclusion Committee, being a scholar in College Park Scholars Life Sciences, and being a Lakeland STARs tutor. Michael has been on the Dean's List every semester and been a Veronica Coates Scholarship Recipient.
Michael on PREP: "PREP has helped me develop my research interests and helped me meet people who can point me in the right direction.  PREP has also helped me find a community in the Psychology Program of peers with the same interests as me."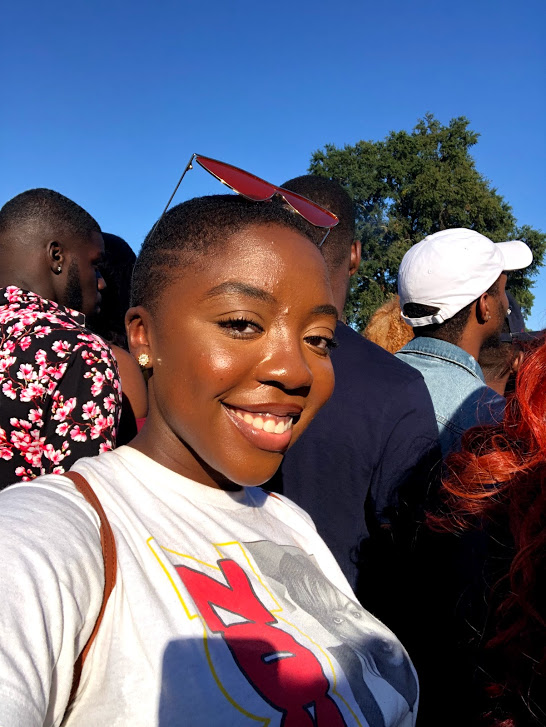 Michelle Penka 
Class of 2020
Michelle hopes to become a Counseling or Clinical Psychologist. Some highlights of her undergraduate career have been participating in Riddim Ryderz Caribbean Dance Troupe, African Students Association, PREP (of course), Intro to Counseling Psychology, and being a Research Assistant in the Social and Moral Development Lab with Dr. Killen. She is also working on a thesis with her Thesis Advisor, Dr. Rubin. 
Michelle on PREP: "PREP is definitely one of the highlights of my time at UMD. My favorite thing about PREP is that it connected me to a faculty advisor that I get along with so well and has taken such an active role in helping me with my career goals. The connections and information from this program undoubtedly helped me secure my research assistantships and prepare for my post-graduation plans."
Her advice to undergrads: "The possibility for greatness and embarrassment exist in the same place..." There's so much opportunity at the University of Maryland, and a lot of it requires putting yourself out there in spaces you're not familiar with. This can be especially uncomfortable as a member of unrepresented groups on campus. I encourage you to still explore these spaces and connect with people who can relate. All of my highlights of my UG career required me to put myself out there and risk feeling embarrassed; don't let the fear of embarrassment hold you back from being the best version of yourself.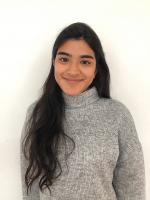 Stacey Cabrera
Class of 2021
Stacey hopes to earn a PhD in Developmental, School, or Counseling Psychology with a focus on career development. She has loved being a research assistant in different labs (including Dr. Rubin's Laboratory for the Study of Child and Family Relationships), a 2-time TA for PSYC355, and an America Reads Team Leader.
Stacey on PREP: "PREP has given me the opportunity to learn about and meet many inspiring academics and people within and outside of UMD. It has pushed me to seek out new opportunities for myself that I never have thought about before (including learning what a PhD is all about!)"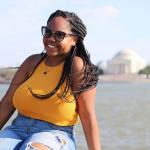 Mekelit Bellay
Class of 2020
Mekelit has worked in Dr. Dougherty's Decision, Attention, and Memory Lab, and is now working on her own thesis with Dr. Iwamoto and Jennifer Brady. For her thesis, she will be making an additional scale for the Conformity to Feminine Norms Inventory in order to account for the experiences of Black women. Mekelit was also honored to become a McNair fellow, which gave her the opportunity to work on her own research project from start to finish. She hopes to earn a PhD in counseling psychology.
Melekit on PREP: "PREP gave me the tools I needed to reach out to potential mentors and ask to work alongside them. In addition, without PREP, I never would have known the ins and outs of applying to grad school."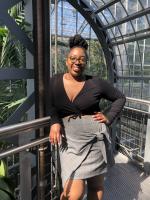 Lauren Dudley
Class of 2020
Lauren has worked as a research assistant for the Social and Moral Development Lab under Dr. Killen and the for the Study of Child and Family Relationships under Dr. Rubin, and is a co-TA for PREP. She has also served as a mentor for America Reads. Lauren plans to earn a PhD in Counseling Psychology, but before that, she wants to complete a post-baccalaureate research program.
Lauren on PREP: "Being a PREP mentor and mentee has helped connect me to so many different people and opportunities on campus. If I were not in the program, I would not have had any sort of undergraduate research experience. The program also helped to connect me with multiple mentors who have helped me stay on track to graduate school."
OreOluaw Aluko
Class of 2019
OreOluaw is currently a medical assistant at a primary and urgent care office in Upper Marlboro. This opportunity is a way for her to gain more clinical experience before entering medical school, which she is applying for now. She plans to go to medical school and become a doctor. OreOluaw on PREP: "Even though I was never a student in PREP, being a Peer Mentor helped me improve my professional soft skills and leadership skills. The students I mentored were also a source of inspiration for me. Seeing them work hard to achieve their goals encouraged me to do the same. "
Her advice to undergrads: "Your greatness knows no bounds, so continue to strive to be the best you can be."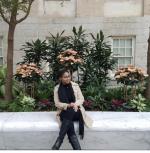 Chisom Onwuegbu
Class of 2019
Chisom has worked in Dr. Wessel's Identity Management Lab. At the Department of Psychology's Undergraduate Research Day, Chisom presented her thesis, titled: Racism and Confrontation: How do we confront it? In addition to research, Chisom has helped to facilitate the Transfer Integration Program (TIPS), been a member and executive board member of the Multicultural Association of Psychology Students (MAPS), and volunteered at a shelter as part of a Domestic Violence course taken with Dr. Karen O'Brien. Chisom plans to become a counseling psychologist so that she can provide mental health services and create interventions for minority and low-income populations.
Chisom on PREP: "PREP gave me more motivation to really reach out to professors in the psychology department. This motivation came by being matched with a professor who reached out to me frequently and made out time to meet with me and get back to me on questions that I had. PREP helped me to figure out the right time to go to graduate school. PREP also made me aware of financial features of different graduate school programs."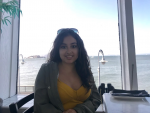 Cindy Cerritos
Class of 2020
Cindy has worked as a research assistant for the SDOS labs on campus, as well as for the Culture Lab under Dr. Michelle Gelfand, where she's been for three years. While working with Dr. Gelfand, Cindy was able to publish a review publication in the Journal of Social and Personality Psychology Compass. Another highlight of Cindy's undergraduate career was being a Leadership Facilitator for the MLEAD program, where she engaged in program management and curriculum development in order for participants to learn more about their own leadership style through dialogue. Cindy has also had the opportunity to establish a new chapter of the non-profit organization, HGAPS, which disseminates psychological information to the general public. Currently, Cindy is conducting an independent research study examining the role of psychological entitlement and its contribution to counterproductive work behaviors. In the future, Cindy hopes to pursue a career as a Talent Acquisition Consultant. 
Cindy on PREP: "The PREP program helped me be able to get my first research assistant position as a sophomore in order to allow me to be competitive for future graduate endeavors. Also, PREP allowed me to step outside of my comfort zone in the beginning of my undergraduate career to reach out and connect with professors."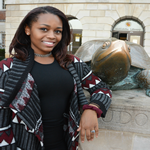 Toria "Tori" Hawkins
Class of 2017
Tori is an alum of the PREP program. She is currently pursuing a Masters of Social Work/Masters of Public Health, and ultimately wants to obtain her PhD and work as a Community Mental Health Program Researcher/Coordinator. If she were to give once piece of advice to undergraduates, it would be to start building your resume as soon as possible and to add to it as you go along. 
Tori on PREP: "One thing that I learned/gained from PREP is an appreciation of the role that collaboration plays in social science research. Having a team with various skill-sets and perspectives provides an added level of insight needed to analyze the current, complex issues addressed by behavioral health fields."
Eligibility Requirements: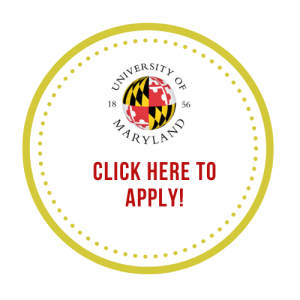 Must have declared Psychology as their major 
For PREP, must be a first or second year student in good standing
If you are interested in applying to PREP, please fill out the PREP Application. 
To learn more about the PREP program, please contact the Department of Psychology at psycadvising [at] umd.edu or at (301) 405-5866, or contact Dr. Nazish Salahuddin, Director of Undergraduate Studies in Psychology & Assistant Chair for Equity and Inclusion at nsalah [at] umd.edu.