---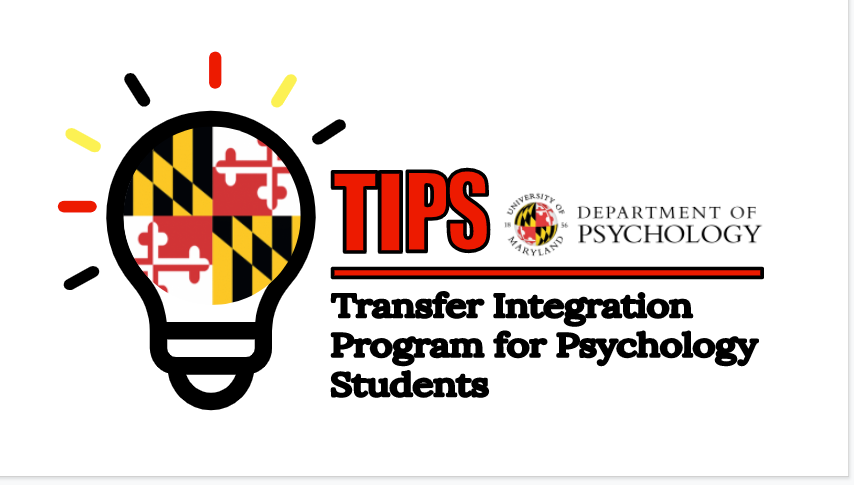 TIPS Mission:
TIPS is the Transfer Integration Program for Psychology Students. TIPS is designed to provide practical guidance to Psychology Transfer Students on how to effectively manage the academic and social challenges of being a University of Maryland Undergraduate Psychology Major. 
TIPS Benefits:
Learn how to adjust effectively to the increased pace, size, and rigor of UMD PSYC courses

Gain a practical understanding of the differences in study and teaching approaches between your Transfer Institution and UMD

Learn how to establish one on one connections with instructors and psychology advising staff in the more group focused environment of UMD

Learn to develop successful study strategies for specific psychology major course requirements

Learn successful strategies for seeking and securing experiential learning opportunities such as research and internships
TIPS Events:
TIPS events will be held monthly throughout the fall and spring semesters. Find out about upcoming events through the PSYC E-News Blog.
Questions?
If you have any questions about TIPS please feel free to contact the Department of Psychology's Office of Undergraduate Studies at 301-405-5866, or contact Steve Young directly at syoung17.umd.edu.