The PSYC Honors Program allows advanced students to collaborate directly with a faculty mentor to complete an original research project. Results from honors projects have been reported in scientific journals and presented at professional conferences. PSYC Honors includes two terms of independent study courses with the mentor, culminating in a written thesis report and a poster presentation. Successful program participants are awarded an honors designation at graduation (B.S. degree "with honors"). 
The purpose of the Honors Program in Psychology is to provide a program of study for the superior student that will accelerate and enrich his or her knowledge of psychology. To this end, the Honors Program has the following goals:
Educate students to think independently as scholars in their field
Provide opportunities for close, scholarly, and scientific analysis of significant topics in psychology
Encourage and provide opportunities for students to undertake independent research
Introduce students to a broad range of psychological ideas and issues.
All psychology majors have the opportunity to graduate with the distinction of Honors in Psychology.
Benefits of the Program
Honors students may take graduate courses and apply the credits toward their undergraduate degree. However, in order to take a graduate course, the student must get special permission from both the Director of Undergraduate Studies in the Department of Psychology and the Assistant Dean in BSOS. Students have access to the upper level General Honors seminars and many of the General Honors functions. Honors students may establish their own internships under supervision of the Department of Psychology and receive Honors credit.
Eligibility Criteria
Psychology majors may apply at the end of the sophomore year, or during the junior year, but in no case later than the sixth semester. Applicants must have:
Completed three courses (9 credits) in psychology, including PSYC 200
An overall and psychology GPA or at least 3.50
Application Process
For details about the program requirements, and to apply to the Psychology Honors Program, download and submit the application from our PSYC Forms page.
Meeting all requirements does not guarantee admission.  Only the top applicants, as determined by the Honors Director, will be admitted into the PSYC Honors Program.
To graduate with Honors in Psychology students must have:
Completed the additional program coursework listed on application
Completed and successfully defended an original honors thesis research project
Earned at least a 3.50 GPA (both cumulatively and in PSYC coursework)
To graduate with High Honors in Psychology students must have:
Completed the requirements for Honors
Earned at least a 3.80 GPA (both cumulatively and in PSYC coursework)
Completed a thesis of exceptionally high quality as determined by the thesis committee
If you have any questions about the Honors in Psychology Program please feel free to contact the Department of Psychology's Office of Undergraduate Studies at (301) 405-5866 or PSYCadvising [at] umd.edu.
Meet our PSYC Honors students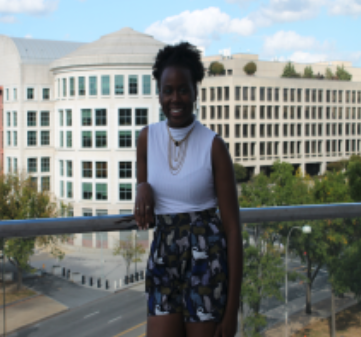 Toluope Adetayo: TBD
Faculty Mentor:  Dr. Edward Bernat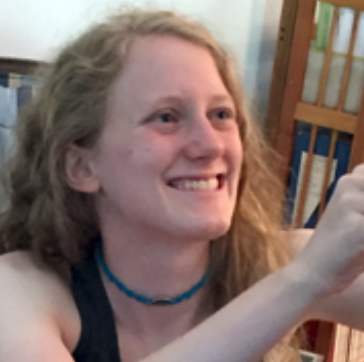 Tessa Botkin: TBD
Faculty Mentor:  Dr. Andy De Los Reyes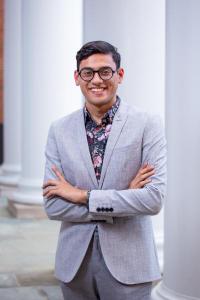 Vardaan Dua:"I'm Sorry, Curry & Rice Are Just Not My Thing: Online Sexual Racism as a Predictor of Body Evaluation Among South Asian and East Asian Sexual Minority Men". 
Faculty Mentor:Dr. Jon Mohr
Title: This project focuses on examining online sexual racism as a predictor of body image concerns in East Asian & South Asian Queer Men. The presented research focuses on integration of two sociocultural oppressions in this population of interest. First, Sexual Minority Men have been previously identified as a population that is significantly more susceptible to body image concerns, self-objectification, and eating disorders as compared to their heterosexual counterparts. Additionally, limited previous research examining these concerns in queer men of color suggests the increased prevalence of such concerns specifically in Asian Queer Men. Second, online dating and hook-up spaces play a vital role in facilitating sexual/romantic partnership seeking for Sexual Minority Men. Despite its need in the community, there is a presence of high exclusive and racist attitudes towards sexual minority of color on such online spaces. 
However, literature has yet to shed light on how these online spaces relate to body evaluation in Asian sexual minority men, and specifically understand these concerns in the sub-racial Asian groups. Therefore, this study wishes to investigate the interrelations among online dating app use, body image concerns, and sexual racism among East Asian and South Asian Sexual Minority Men.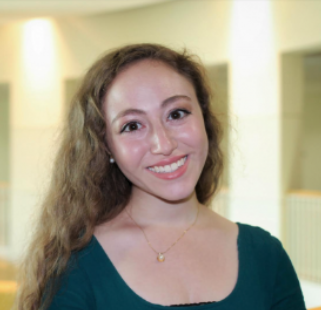 Carli Fine: "Relations Between Long-Term Memory Measures and HippocampalVolumes in Early Childhood" 
Faculty Mentor: Dr. Tracy Riggins
Carli is investigating autobiographical memory for real-world events in 4-6-year-old children and how this type of memory relates to the lab-based Temporal Order Memory Task. She would like to determine whether the mechanisms of the Autobiographical Memory task and the Temporal Order Memory task correlate with each other and with similar neural substrates. Specifically, she is considering the variables of age, biological sex, and hippocampal subregion volumes.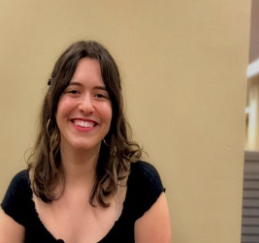 Michal Herman: "College Dating Violence: Barriers and Facilitators of Bystander Intervention" 
Faculty Mentor: Dr. Karen O'Brien
Michal's thesis aims to assess bystander behaviors for dating violence over time and the barriers and facilitators associated with these behaviors.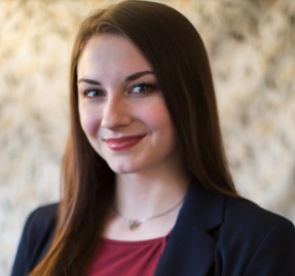 Erin Hill: "Evaluating an Online Intervention to Enhance Knowledge, Confidence and Skills in Undergraduate Students' Responses to Bereaved Peers"
Faculty Mentor: Dr. Karen O'Brien
Erin is conducting an innovative thesis through the Department of Psychology Honors Program under the mentorship of Dr. Karen O'Brien. She is creating an online intervention to help students learn how to support their grieving peers. Erin will conduct a randomized controlled trial to evaluate the efficacy of this intervention. Grieving students are often overlooked in research and face a unique set of challenges. Hopefully, this intervention will enable college students to communicate more effectively with peers who are grieving, which in turn, may improve bereaved college students' ability to function academically, interpersonally and emotionally.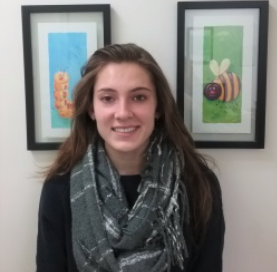 Lena Meredith: TBD
Faculty Mentor: Dr. Tracy Riggins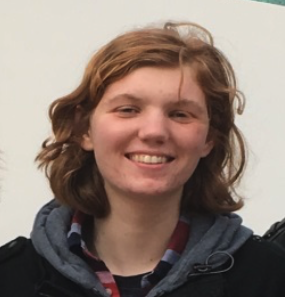 Alexandra Ostrander: "Parenting Predicts Changes in Preschool Children's Cognitive Styles" 
Faculty Mentor:Dr. Lea Dougherty
Alex's research is looking into depressogenic cognitive styles, specifically in preschool students. She is looking for specific parenting behaviors that may influence a child to have more negative cognitive mechanisms which will eventually lead to the child experiencing depression in the future.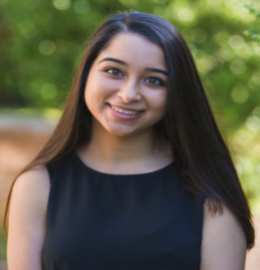 Nina Parekh: "Bisexual Women's Female Friendships: Predictors and Outcomes of Sexual Identity Disclosure"
Faculty Mentor:Dr. Jon Mohr
The study focuses on predictors and consequences of sexual orientation disclosure in the female friendships of bisexual women. Disclosure can serve to deepen trust and intimacy in relationships and thus strengthen interpersonal bonds.  This study will test theory suggesting that bisexual women's disclosure to female friends may be influenced the sexual orientation and race-ethnicity of the friend, as well as by the person's own race-ethnicity. Second, her proposed thesis will test the hypothesis that disclosure will be positively associated with individual and relational well-being, and explore factors that may alter the impact of disclosure on well-being.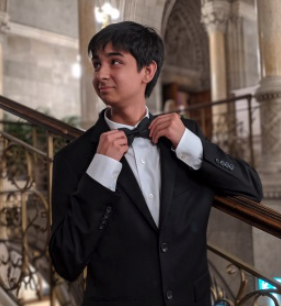 M Pease: "Working Title: Predictors of Mental Health and Well-being for Transgender and Genderqueer Young Adults "
Faculty Mentor:Dr. Derek Iwamoto
Working in the Gender, Culture, and Health Lab with Dr. Derek Iwamoto and Thomas Le, M's thesis broadly involves exploring various factors relevant to transgender and genderqueer people and how those factors predict or are otherwise associated with mental health outcomes. While still developing the specific details of the project, M hopes to focus particularly on anxiety, depression, and substance use with therapeutic implications for LGBTQ+ populations.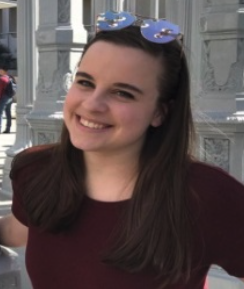 Madeleine Pekosz: "Investigating the role of body surveillance, feminist beliefs, and feminine norm adherence in women's reproductive health efficacy and behaviors" 
Faculty Mentor:Dr. Derek Iwamoto
Madeleine's previous research projects include investigating how adherence to masculine norms relates to drinking behaviors in men, and developing an intervention plan with the goal of reducing adherence to masculine norms associated with binge drinking and negative health behaviors. Her current projects include reporting how nurturance mediates the relationship between certain masculine norms and rape myth acceptance in men, and data collection for her honors thesis.
---
PSYC Honors Alumni
2019 Graduates
Aniruddh Ajith: "HRV as an Index of ANS ActivityDuring Emotion Regulation"
Faculty Mentor: Dr. Edward Bernat
Anirudh is currently has post baccalaureate position at the NIH, in the National Institute on Minority Health and Health Disparities. Anu works with Dr. Kelvin Choi on projects involving smoking. One project is about the effect of adolescent smoking on intergenerational mobility. Another project assesses if knowing how to unsubscribe from smoking coupon lists predicts smoking behaviors. A third project uses EEG to assess how smokers react to smoking coupons. 
Shereen Ashai: "Coping with Loss: Advancing Understanding of Posttraumatic Growth and Grief in Kashmiri College Students"
Faculty Mentor: Dr. Karen O'Brien
Shereen is currently pursuing Ph.D. in Counseling Psychology at the University of Maryland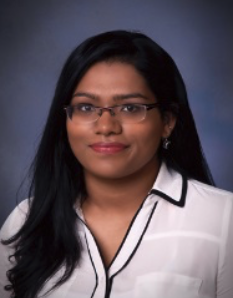 Vedavalli Govindan: "The Effect of Decision-Making and Inhibition Control on the Autonomic Nervous System"
Faculty Mentor:  Dr. Edward Bernat
Vedavalli is currently focusing on studying for the MCAT exam, so my workload has been low. I volunteer at the Pregnancy Clinic in Columbia, which provides free services (counseling, pregnancy tests, sonograms, etc) to socioeconomically disadvantaged and undocumented mothers. I also engage in research at Children's National Health System and with the Clinical and Cognitive Lab at UMD (with my honors thesis mentor, Dr. Bernat); at both labs, we are currently trying to public our research findings. 
Alexandra Hickey:"Exploring Gender Differences in Theory of Mind"
Faculty Mentor: Dr. Elizabeth Redcay
 Alex is currently a Faculty Specialist at the Developmental Social Cognitive Neuroscience Lab at the University of Maryland 
Natania Lipp: "Bereaved College Students: The Roles of Social Support, Coping Style, Continuing Bonds, and Social Media Use in Grieving Outcomes"
Faculty Mentor: Dr. Karen O'Brien
Natania is currently pursuing a Ph.D. in Counseling Psychology at Lehigh University
Taylor Rezeppa: "Untrained observers' ratings of emerging adults' social anxiety and social skills within controlled, cross-contextual social interactions with unfamiliar peer confederates"
Faculty Mentor:  Dr. Andy De Los Reyes
Jonas Ventimaglia: 
Faculty Mentor: Dr. Jonathan Beier
Last modified
10/17/2019 - 2:43 pm